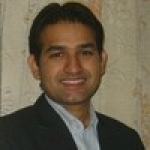 05/06
Amit Sharma
Senior General Manager - HR at Aqualite Footwear Private Limited
Views:1417 Applications:565 Rec. Actions:Recruiter Actions:187
Aqualite - Area Manager/Deputy Manager - Sales (5-13 yrs)
Position Title: Area Sales Manager/Deputy Sales Manager

Department : Sales
Work Location : Pan India
Grade :
M1/M2
Travel Required :
Yes
Reporting to
: Administrative: GM Sales Reported by: SO/SSO/ASE)
Functional :
Regional Sales Manager (RSM)
Educational Qualification :
Graduate ( MBA Preferred)
Experience :
5-10 years of experience in Sales with exposure to Retail Sales and Distribution management in Footwear, FMCG or FMCD industry.
Any additional requirement :

Purpose of the Position (Job Summary)

- To achieve the sales target in the assigned territory by selling existing and new products & developing the territory with sustained growth
Key Roles and Responsibilities :Financial :
- Sales planning : Translating the annual sales plan into quarterly, monthly, weekly and daily operational plans and developing sales targets (volume and value) for each sub-category of products for distributors in his area (to be done in consultation with the Regional Sales Manager)

- Distributor management : Managing distributors to ensure primary sales plan is achieved as per defined category wise sales plan

- Collections : Ensure timely clearance of outstanding payments from distributors

Customer Orientation :
- Product launches : Positioning new product line/brand/SKU in the assigned sales zone/markets by direct interaction with key retailers and through SOs
- Product feedback :
Collecting and synthesizing feedback on Aqualite's product portfolio in the context of competitor products and providing appropriate recommendations
- Secondary feedback :
Capturing feedback of retailers on secondary scheme, NPD and distribution
- Distributor appointment :
Scouting and appointing new distributors as per defined norms
- Distributor onboarding :
Ensuring distributor gets all relevant post appointment support
- Distributor account management :
Being the point of contact for distributors; monitoring product movement at distributors by taking weekly updates from SOs of stock and credit limits
- Complaints management :
Resolving complaints of channel partners inc. issues related to returns
People Orientation :
- Effective leadership : Defining daily tasks (Target, Focus / NPD article, Scheme Comm. Etc.) for each Sales Officer
- Mentorship and supervision :
Mentoring, coaching and supervising company SOs
- Evaluation :
Evaluating SO performance and creating customised action plan for each SO-
Internal Business Process :
- Outlet mapping : Leveraging the SO to build and periodically refresh the universe of footwear outlets the assigned territories
- Coverage improvement :
Based on market visits, highlighting gaps in market and developing an action plan with SO.
- Retailer engagement :
Conducting Retailer visits to observe and improve product visibility, availability of NPD/focus articles, brand investments and merchandising
-
Orders and credit management :
Receiving distributor orders, checking credit limit and ensuring order details are shared with billing team
- Journey plan :
Compiling market working reports from SOs and sharing then with the admin team
- Competitive analysis :
Analyzing competitor initiatives and preparing action plans to counter competition
- Competitor schemes :
Being up-to-date with latest competitor trade scheme and giving scheme recommendations to augment sales; communicating trade promotion schemes to SOs and Distributors
- Distributor exclusivity :
Sharing intelligence on exclusive distributors who add/ are bound to add competitor brands in their portfolio
- MIS reports :
Preparing MIS reports for target vs actual sales and other objectives
-
Reviews :
Timely review of monthly/quarterly performance with RSMs, SOs and distributors
- Sales forecasting :
Providing sales forecast support to RSM
-
Other strategic interventions :
Focus on implementation of company's strategic objectives for assigned sales area
Competencies :

Technical/Functional Behavioral :
- Business Acumen
- Selling skills
- Market Knowledge
- Analytical skills - Customer Focus
- Collaboration
- Adaptability
- Result Orientation
- Negotiation skills
Key Result Areas :

Quantitative Qualitative :

- Sales Volume/Value Achievement
- % Revenue Contribution from NPDs
- Rs. Cr business from new Distr-Div. vs. target
- PJP adherence
- Average outstanding at end of each month as % of month's sales - Improve Adherence to Key Sales Processes.
- Coaching and mentoring provided to SOs
- Competitor Analysis
- Customer Service improvement
Key Stakeholder Management :

Internal External :
- RSM
- Marketing Team
- Corporate Communication & NPD Team
- Production Planning & Logistics Team
- Distribution and Sales Support Team
- Distributors
- Retailers
Add a note
Something suspicious?
Report this job posting.