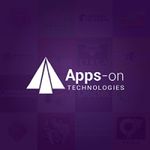 13/09
Rashi Jain
Human Resource at Appson Technologies
Views:16 Applications:8 Rec. Actions:Recruiter Actions:1
Appson Technologies - Lead Generation Specialist (0-3 yrs)
- We are seeking a proactive and results-driven Lead Generation Specialist to join our growing team. In this role, you will be responsible for generating high-quality leads through various channels and strategies, creating opportunities for our sales team to convert these leads into loyal customers. You will work closely with marketing and sales teams to develop and implement lead generation campaigns, track and analyze performance metrics, and continuously optimize our lead generation efforts.

Key Responsibilities :

Lead Generation :

- Research and identify potential leads through market research, social media, industry databases, and other sources.

- Develop and execute effective lead generation strategies and campaigns to target prospective clients.

- Utilize outbound and inbound marketing techniques, including email marketing, cold outreach, content marketing, and social media engagement, to attract and engage leads.

Data Management :

- Maintain and update lead databases and CRM systems with accurate and up-to-date information.

- Ensure data integrity and cleanliness to facilitate effective lead tracking and management.

Lead Nurturing :

- Develop and implement lead nurturing workflows to engage and educate leads over time.

- Qualify leads by assessing their needs and interests, ensuring they meet predefined criteria before passing them to the sales team.

Reporting and Analysis :

- Monitor and analyze lead generation performance metrics and KPIs.

- Provide regular reports on lead conversion rates, campaign effectiveness, and recommendations for improvement.

Collaboration :

- Collaborate closely with the marketing and sales teams to align lead generation efforts with overall business goals.

- Share insights and feedback to improve lead quality and sales processes.

Qualifications :

- Bachelor's degree in Marketing, Business, or a related field (preferred).

- Proven experience in lead generation, preferably in a B2B or B2C environment.

- Proficiency in CRM software (e.g., Salesforce, HubSpot) and marketing automation tools.

- Strong understanding of lead generation best practices and current industry trends.

- Excellent communication and interpersonal skills.

- Analytical mindset with the ability to interpret data and make data-driven decisions.

- Self-motivated, results-oriented, and able to work independently.

- Adaptability and willingness to learn and evolve with changing market dynamics.
Add a note
Something suspicious?
Report this job posting.