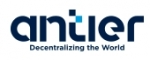 24/01
Alisha
HR Executive at Antier Solutions
Views:319 Applications:57 Rec. Actions:Recruiter Actions:11
Antier - Research Analyst (2-7 yrs)
Job Summary:

The Research Analyst will perform the analytical and detail-oriented research to assist in improving the operations and decision-making of the business. The research analyst's responsibilities include researching, collecting, analyzing, and interpreting data, and using the data to guide the business's decision-making. A research analyst should be prepared to work in various sectors, such as marketing, business operations, and finance.

Duties/Responsibilities:

- Identifies and defines the objective of an assigned marketing research project; determines the best methods to use to meet those objectives.

- Drafts questionnaires, polls,surveys, and other data collection resources.

- Researches and compiles data related to current product market, customer demographics and interest, and factors influencing product demand; analyzes results to identify ways of maximizing sales and market penetration of current products.

- Compiles data related to competitors- products such as pricing, sales, and marketing or distribution methodology.

- Summarizes and analyzes data; makes recommendations related to research findings.

- Reports findings, complete with graphs illustrating data and written text explaining complex findings.

- Identifies potential new products or markets through research.

- Forecasts and tracks industry marketing and sales trends based on collected data.

- Delivers reports and presentations of findings to management and/or executive leadership.

- Performs other related duties as assigned.

Required Skills/Abilities :

- Strong mathematical, analytical, and data modeling skills.

- Excellent verbal and written communication skills.

- Excellent organizational skills and attention to detail.

- Ability to translate complex concepts and methodologies into easily understood language.

- The ability to manipulate large, complex data sets into manageable, understandable reports.

- Familiarity with data modeling software and Excel software.

- Attention to detail and organizational skills.

Education and Experience :

- A bachelor's or associate's degree in economics, finance, statistics, computer science, or related field.

- Experience in applied research or data management may be advantageous.
Add a note
Something suspicious?
Report this job posting.