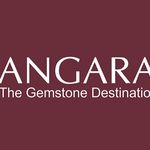 08/07
Annu Somra
Assistant HR Manager at Angara Ecommerce
Views:112 Applications:31 Rec. Actions:Recruiter Actions:22
Angara eCommerce - Executive/Senior Executive/Assistant Manager - Marketplace (3-6 yrs)
Job Description

Position: Online Marketplace (Executive/Sr. Executive/Assistant Manager)

Work Location: Jaipur

Experience: 3+ Years

About the Company:

Angara ECommerce Pvt. Ltd. is a fast growing e-commerce company. It is a subsidiary company of Angara Inc (Headquarters- Los Angeles, CA), world's one of the leading e-tail portals of Precious and Semi-Precious Colored Gemstone and Diamond Jewelry. In a span of twelve years, Angara has grown to become a prominent player as an online gemstone jewelry store. Shipping to more than 64 countries worldwide, the company is expanding its reach across the globe. For more information, visit our website at www.angara.com.

Job Responsibilities :

We are seeking a motivated, experienced and result oriented E-Commerce International Marketplace Specialist who can manage and generate business on assigned marketplaces available in different geographies worldwide.

Job responsibilities includes :

- To oversee and execute administrative and strategic tasks across all assigned marketplace channels for different Countries/Regions. These channels include Amazon,eBay,Rakuten, Cdiscount,Zalando or have managed leading marketplaces in Australia, Germany/ France (EU) and Japan.

- Understanding everything about the specific marketplace where our products are being sold is critical (e.g., competitors, marketplace terms changes, fulfillment process etc.).

- Manage Product Listings and Planning merchandising mix on assigned market places.

- Keep the product catalog on the marketplace up-to-date. Upkeep the testing of all the details of the products uploaded.

- Proper Inventory planning for FBA and seller fulfillment models.

- Manage Ads and Promotion campaigns on Amazon and other platforms to increase sales.

- Evaluate effectiveness of online marketing programs, draw conclusions and develop recommendation based on results on a timely basis.

- Developing strategies to increase revenue and the conversion rate of products, including but not limited to product page optimization, store and brand page optimization, content optimization, packaging/inserts, customer emails, potential marketplace-exclusive deals, participation in sales etc.

- To define and implement strategies to drive qualified traffic at assigned Marketplaces.

- Optimization of products with suitable Keywords, Names/Titles and Descriptions from SEO point.

- Customer Service - Deal with general email enquiries, providing customer service with accurate information and a level of service to ensure repeat business.

- To work on Negative feedback provided by Customers on the Market Places.

- Forward product related queries to Sales team in the US and Bangkok.

- Coordinate with Marketplace support team for any new feature or issue resolution.

- Conducting market research, finding popular products, monitoring competitor's activity and adjusting sales strategies.

- Keep track and check orders placed on marketplace and coordinate with different teams for fulfillment and timely delivery.

- Monitoring of all alerts from Market Places and resolving with sense of urgency, and maintain the safety of the account.

- Catching issues before they become bigger problems, notifying the appropriate individuals and get them resolved timely.

- Work with the IT teams on issues that may arise related to Data Feeds, Servers or API.

- Generation of Sales and Other Report (Weekly, Monthly) and provide analysis on each channel statistics for the Management.

- Working on other duties as assigned. This is an ever-evolving role and adaptability will be the key to success.

- Keep update about the new updates and trends in Ecommerce Industry.

Required Competencies:

- An Analytical & creative approach towards work.

- Flexible and result oriented.

- Good Written & Verbal communication & Interpersonal skills.

- Self Initiator.

- Entrepreneurial drive and demonstrated ability to achieve stretch goals in an innovative and fast-paced environment.

- Proficiency in MS Excel and MS Office tools.

- International marketplaces experience and jewelry industry experience is a plus.

Preferred Qualification :

- MBA- Marketing

Do not change the title.
Add a note
Something suspicious?
Report this job posting.