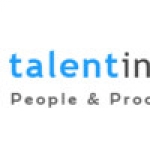 19/11
Monika
Senior Consultant at Talent Integrators
Views:93 Applications:28 Rec. Actions:Recruiter Actions:4
Analyst - Channel Sales (6-8 yrs)
Looking for People who have a combination of the Field Channel Sales & strong analytics skills who will be involved in Sales Transformation Projects across geography,

3. Manage and Co-ordinate the project across 300+ Sales staff, 33 Branches and 40+ Clusters on Daily/Weekly/Monthly Basis

4. Building Deep Reporting and Analytics Capabilities to drive intelligent and hard sales work by 300+ Sales staff across 20000+ Retailers and 20000+ Electricians and 5000+ Project sites

5. Work closely with 5+ Regional Managers and 28+ Branch Managers and 40+ Cluster Managers to co-create sales transformation blue-print and sensitize/inform/train them to achieve desired targets

6. Build Daily Work Management SOPs, Training Kits, Training Platforms to train and develop sales force for Daily work discipline and consistency

7. Establish Targets and Performance Measures of a sales transformation program, ensure their achievements and report the progress as per stakeholder needs

8. Develop a deep understanding of ground realities, sales issues & challenges and develop creative & practical solutions to overcome the same

9. Establish a support system to ensure that any help needed by the field to execute the project and achieve high quality daily work management

10. Ensure a solid operational management of the project in terms of reporting, field visits, project reviews, alerts & notifications, coaching/training schedules and more

11.Ensure excitement, positivity and motivation across the sales force and project team to maintain energies till project completion.

Experience / Exposure :

1. Should have experience of undertaking sales transformation activities at regional/national level as part of a consulting company or sales excellence team in a corporate

2. Should have field sales experience at-least at cluster/Area level

3. Should have done assignments which needed extensive connect with large number of sales staff

4. Sales Training and Coaching Experience is a strong plus

5 Should have worked in Retail based business.

Skill Sets :

1. Strong Persuation Skills.

2. Excellent verbal & written communication skills to address senior and middle management

3. Good interpersonal skills, as necessary to work effectively with people at all levels across the organisation and outside.

4. Should have good presentation skills (written and verbal).

5. Should be highly data-oriented approach, and ability to do multi-dimensional Analytics Capability

6. Should be adaptable, flexible and willing to travel (~12 Days) per month.

This is an Individual Contributor role. The person will be required to travel for 8 to 10 days in a month in the state / geography.

Budget is max 12 Lacs

Age - 28 to 35 years.

Qualification - Full time MBA.
Add a note
Something suspicious?
Report this job posting.