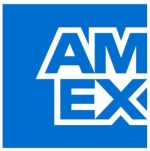 American Express - Senior Manager - Marketing Operations (5-8 yrs)
Job Description :
Why American Express?
There- s a difference between having a job and making a difference.American Express has been making a difference in people- s lives for over 160 years,
backing them in moments big and small, granting access, tools, and resources to take on their biggest challenges and reap the greatest rewards.
We have also made a difference in the lives of our people, providing a culture of learning and collaboration, and helping them with what they need to succeed and thrive. We have their backs as they grow their skills, conquer new challenges, or even take time to spend with their family or community. And when they- re ready to take on a new career path, we- re right there with them, giving them the guidance and momentum into the best future they envision.
Because we believe that the best way to back our customers is to back our people.
The powerful backing of American Express.
Don- t make a difference without it.
Don- t live life without it.
Function Description :
American Express is on a journey to provide the world- s best customer experience every day. The Digital Experience & Platforms team (DEP), within Global Commercial Services, is focused on designing and delivering a seamless digital experience that drives customer engagement as well as business growth. The Digital Engagement & Measurement team within the DEP team enables best-in-class Commercial digital adoption and provides insights across the customer journey.
Purpose of the Role :
- The Senior Manager of Marketing Operations will be responsible for managing all aspects of process to deploy marketing campaigns across digital products as well as scaling existing marketing assets for international deployment. This team will partner across cross-functional teams, including GCS Marketing, Compliance, Legal, Field Enablement, Account Development, and Servicing to drive completion of the collateral communications sent to clients and to internal customers. This team will also be responsible developing a strategy for international deployment of marketing assets, customizing existing marketing collateral for market needs as necessary.
- The Senior Manager will build and lead a high-performing team of three individuals responsible for driving the operations and strategy of key digital products and stakeholder groups. She or he will possess strong thought leadership, strategic thinking, and will have a proven record of excellence operating independently and within a high performing team environment.
Responsibilites :
- Manage the end-to-end process for marketing asset approvals, including submission to compliance partners, revisions and alignment with Marketing Managers on final deliverable
- Monitor marketing assets across all channels, ensuring ongoing compliance and accuracy of information
- Act as Primary Point of Contact with our Compliance partners to drive adherence to all applicable rules and regulations
- Act as subject matter expert for product terms & conditions
- Serve as stakeholder in defining improvements to management and approval of marketing assets
- Manage asset repositories across SharePoint, cloud, DocBox and other repositories
- Build and maintain a playbook to thoroughly document processes and contacts across countries and segments
- Influence the creation of digital engagement assets, including live demos, prototypes, video content, and trainings
- Serve as the primary point of contact for international deployment of marketing collateral by proving perspective on market specific needs
- Own and drive customization of existing marketing collateral for international deployment
- Support ad-hoc marketing projects
- Contribute to the culture of learning, insight, and collaboration with enterprise partners
Critical Factors to Success :
- Strong analytical thinker with track record of providing strategic thought leadership and delivering high-quality work in a structured, methodical manner
- Results driven with strong project management stills, ability to work on multiple priorities and ensure track to exceed team goals
- Excellent written and verbal communication, presentation and storytelling skills and ability to influence senior leaders keen attention to detail
high degree of accountability and integrity
Qualifications
Past Experience :
- 5 -8 years of professional experience in product management, strategy, or marketing preferred
- People leadership experience
- Experience navigating the evolving compliance and regulatory requirements and environment
- Global and cultural mindset; experience working with international teams preferred
Academic Background :
- Bachelor- s degree required, master- s degree preferred
Functional Skills/Capabilities :
- Familiarity with American Express marketing processes, tools, and systems strongly preferred marketing strategy and / or operations

Technical Skills/Capabilities :
- Strong proficiency in Microsoft Office suite (e.g., PPT, Excel)
Proficiency with asset repositories (e.g., SharePoint, cloud, DocBox)
- Prior experience with iMH, Meridien, and other approval systems preferred
- Prior experience using video production and collateral creation software preferred
Knowledge of Platforms :
Behavioral Skills/Capabilities :
Enterprise Leadership Behaviors
- Set The Agenda: Define What Winning Looks Like, Put Enterprise Thinking First, Lead with an External Perspective
- Bring Others With You: Build the Best Team, Seek & Provide Coaching Feedback, Make Collaboration
Essential :
- Do It The Right Way : Communicate Frequently, Candidly & Clearly, Make Decisions Quickly & Effectively, Live the Blue Box Values, Great Leadership Demands Courage
Schedule (Full-Time/Part-Time): Full-time
Job type- Permanent
Industry Type - Technology
The Apply Button will redirect you to website. Please apply there as well.
Add a note
Something suspicious?
Report this job posting.