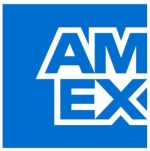 American Express - Relationship Manager - Sales - Travel & Lifestyle Domain (3-5 yrs)
Job Description :
Functional Description :
- To deliver the Centurion product strategy to retain high value Card Member's and significantly increase Centurion card spend and Travel & Concierge service engagement.
- To develop a face to face Relationship Management service for High Value Centurion customers. The team will provide Travel, Lifestyle and Card benefits and services to customers.
- To demonstrate excellent customer relationship skills & experience as well as having the ability to drive exceptional and seamless service to high value Card Member's.
- To be a key member of the Travel & Lifestyle team and will collaborate across the teams as well as number of business partners to deliver our business priorities.
Responsibilities:
- This role provides a personalized relationship service to our high value Centurion Card Member's through various servicing team.
- To also lead a number of support and associated customer facing travel expert teams, who work closely with their allocated Dedicated Travel Assistants.
- Principal Accountabilities ANALYZE: understand Centurion Card Member's in portfolio & Centurion value proposition to define proactive service and sales tactics :
- Achieve /exceed customer satisfaction targets and consistently achieve service level agreements.
- Significantly increase CM engagement and SOTW (measured through usage and Travel share of wallet data).
- Develop and implement service processes that enhance customer satisfaction.
- Drive profitable travel sales and revenues.
- Relationship Managers to deliver excellent customer experience
- This role may be subject to additional background verification checks.
- Pro-actively maintain regular contact with customers and to use detailed knowledge of customer- s lifestyle choices to offer relevant value added propositions
Critical Factors to Success:
Business Outcomes :
- liaise and follow-up with AXP stakeholders to get Card Member's issues / requests solved
- Manages and has day to day accountability for the department.
- Ensure adherence to controls and compliance policies.
- Partner with internal American Express and third party operations and suppliers to create memorable experiences
and flawless service execution to create Centurion Card Member's advocates.
- Lead and support key business activities and projects as requested.
Leadership Outcome :
- Leading, developing and motivating a team of experts with Travel, Lifestyle and Card knowledge to meet and exceed CM expectations across a range of services.
- Ensure that the unit delivers consistent proactive service thru superior customer knowledge and flawless follow up.
- Achieve strong results and inspire the team to deliver world class customer service, increase share of travel wallet and employee productivity
- Ensure an effective relationship with Card Member .
- Deliver and continuously enhance American Express- relationship with its most valuable Card Member segment who have the highest expectations of American Express- s capability to deliver
- Superb CM service and Relationship Management - Exceptional Best Value on Travel, Concierge & Card Account Service delivery.
Qualifications :
Academic Background :
Graduate with atleast 5 years of travel experience.
Past Experience :
Ideally with a strong Travel, Luxury sector and/or Relationship Management background and a fundamental knowledge of Card service dynamics, in order to participate in the development of relevant and profitable products and services.
Functional Skills/Capabilities :
- Knowledge of high-end, luxury travel & lifestyle products, services & value propositions
- Technical Skills/Capabilities :
- Problem solving skills
Lifestyle :
- Knowledge of destinations, geographies
- Ability to network within hospitality industry
- Travel:Knowledge of fares & ticketing including RTW & complex fares
Preferred :
- Supplier product knowledge Travel
- Elementary Global Distribution System (GDS) skills
Knowledge of Platforms:
- MS office suits (Excel, Word, Powerpoint, Access)
Preferred : Travel
- GDS Platforms: Amadeus, Sabre
Behavioral Skills/Capabilities :
Enterprise Leadership Behaviors :
- Set The Agenda: Define What Winning Looks Like, Put Enterprise Thinking First, Lead with an External Perspective
- Bring Others With You: Build the Best Team, Seek & Provide Coaching Feedback, Make Collaboration
Essential :
- Do It The Right Way : Communicate Frequently, Candidly & Clearly, Make Decisions Quickly & Effectively, Live the Blue Box Values, Great Leadership Demands Courage- -
Schedule (Full-Time/Part-Time): Full-time
Job type- Permanent
Industry Type - Customer Care
The Apply Button will redirect you to website. Please apply there as well.
#NOLI
Add a note
Something suspicious?
Report this job posting.