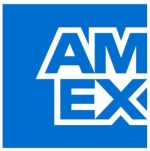 American Express - Executive - Marketing - Client Management & Sales (2-5 yrs)
Job Description :

Function Description:

This position will be responsible for managing the top customers (excluding Centurion) for Consumer Cards through Centralized Account Development. This position will be pivotal in driving portfolio growth, cross-sell, customer satisfaction and client retention targets for top customers. The intent is to interact with these members through high touch Servicing, Travel, Experiences and Lifestyle propositions.

Critical Factors to Success :

Understand the profile, preferences, history and revenue potential of each segment in the portfolio
Collaborate with Product and marketing teams to conceptualize and implement initiatives to drive portfolio growth, cross - sell and retention targets
- Consultative engagement with the objective of maximizing the value of the Card and demonstrate share shift
Develops & manages a close relationship with cross functional teams within American Express such as Product, Marketing, World Service, Travel & Lifestyle, Credits and Risk
- Provide a friendly, efficient consultative service that engages customer with the service & optimizes revenue
opportunities by proactively anticipating customer requirements & building brand loyalty.
- High level of Customer service and engagement orientation
- Excellent oral and written communication skills.
- Outstanding listening skills and capacity to articulate effective actions based on identified needs and profile.
- Ability to build a highly engaged relationship with a High Value Premium customer portfolio
Qualifications :
Past Experience :
Customer handling profile -telephone
Academic Background : Graduate
Functional Skills/Capabilities :
- Communication Skills
- Advanced servicing orientation
- Handling multiple conversations
- Good product and process knowledge
- Ability to handle and resolve difficult coversation
- Good selling ability -sales mindset
Knowledge of Platforms : Desktop/WSP
Behavioral Skills/Capabilities:
Enterprise Leadership Behaviors
Set The Agenda : Define what winning looks like, put enterprise thinking first, lead with an external perspective
Bring Others With You: Build the best team, seek & provide coaching feedback, make collaboration
Essential :
Do It The Right Way: Communicate frequently, candidly & clearly, make decisions quickly & effectively, live the blue box values, great leadership demands courage
Schedule (Full-Time/Part-Time): Full-time
Date Posted: Aug 9, 2019, 3:52:07 AM
Job type- Permanent
Industry Type - Client Management & Sales
The Apply Button will redirect you to website. Please apply there as well.
Add a note
Something suspicious?
Report this job posting.