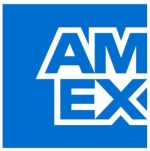 American Express - Customer Service Analyst - Global Servicing Network (0-5 yrs)
Job Description :
This is a Band 28 requisition.
Why American Express?
There's a difference between having a job and making a difference. American Express has been making a difference in people's lives for over 160 years, backing them in moments big and small, granting access, tools, and resources to take on their biggest challenges and reap the greatest rewards.
We've also made a difference in the lives of our people, providing a culture of learning and collaboration, and helping them with what they need to succeed and thrive. We have their backs as they grow their skills, conquer new challenges, or even take time to spend with their family or community. And when they're ready to take on a new career path, we're right there with them, giving them the guidance and momentum into the best future they envision. Because we believe that the best way to back our customers is to back our people.
The powerful backing of American Express.
Don't make a difference without it.
Don't live life without it.
JOB DESCRIPTION :
Function Description :
Global Servicing Network (GSN) delivers extraordinary customer Care to Card Members, merchants and commercial clients around the world while providing world-class credit, collections and fraud services. Customer Fulfillment Network (CFN) team delivers extraordinary Customer Care to Card members. Our aim is to deliver the world's best customer experience every day by resolving Card Members inquiries effectively.
Purpose of the Role :
- Review AMEX Policies and Procedures, analyze, identify and research the inquiry within specified timeframes.
- Deliver High Standards of Customer Service by providing Superior Customer Experience to the Card Members.
- Deliver extraordinary customer care by responding to questions concerning customer accounts in a fast-paced, structured customer care environment.
- Grow and nurture customer relationships on every interaction that results in measurable customer value.
Responsibilities :
- Balance customer interests with the interests of American Express.
- Support any new initiatives in the Directorate.
- Deliver to the Employees, customer, shareholder metrics as per Goals.
- Suggest Process Improvements/Changes Achieve & Ensure Customer First Resolution.
- Work With Other Operations Departments And Customer Groups To Support New Product Launches, Promotions etc.
- Ensure adherence to quality and compliance guidelines.
- Actively uphold the blue box values by not engaging in behaviours that do not support our corporate objectives.
- 24x7 work environment (Saturdays working applicable per business requirement).
QUALIFICATION :

- College Degree/Graduation in any Discipline
- Excellent Written and Verbal Communication Skills.
- Ability To Think Within the Framework Of Policies And Procedures And Yet Provide A Customized Solution.
Technical Skills/Capabilities : Previous Analytical Experience in Operations/Servicing Environment is preferred
Knowledge of Platforms :
- Triumph/Legacy Platforms
- AESP
Behavioral Skills/Capabilities :
Enterprise Leadership Behaviors :
Set The Agenda : Define What Winning Looks Like, Put Enterprise Thinking First, Lead with an External Perspective
Bring Others With You : Build the Best Team, Seek & Provide Coaching Feedback, Make Collaboration Essential
Do It The Right Way : Communicate Frequently, Candidly & Clearly, Make Decisions Quickly & Effectively, Live the Blue Box Values, Great Leadership Demands Courage.
Schedule (Full-Time/Part-Time) : Full-time
Job type : Permanent
Industry Type : Customer Care
The Apply Button will redirect you to website. Please apply there as well.
#NOLI
Add a note
Something suspicious?
Report this job posting.