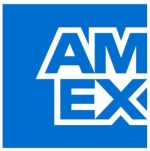 American Express - Assistant Manager - Sales - Insurance Vertical (4-8 yrs)
Job Description :
American Express India Business focuses on providing payment solutions to our customers by delivering high quality and world class product and services. We make it easier, safer and more rewarding for consumers and businesses to purchase the things they need and for merchants to sell their goods and services through innovative payment, travel and expense management solutions. Insurance is a dynamic business where we sell Insurance products to card members and non-card members. These products are designed by top Insurance companies in India.
Purpose of the Role :
- This is a position in the India Insurance business unit.
- The incumbent will be responsible for driving the sales of Insurance products through multiple distribution touch points/channels.
- He / She will be required to work in a dynamic environment partnering with the Global Commercial Services team, Marketing team (CMO), other key LOB, local and international Insurance stakeholders and also interact with Insurance partners to achieve business goals and execute the product and acquisition strategy.
Responsibilities :
- Drive Insurance sales through Global Commercial Services (GCS) teams, Online/Digital Channel and other key LOB's.
- Ensure all performance standards are met via sales results, business targets, controls & compliance.
- Maximize insurance touch-points to improve distribution and grow scale.
- Manage multiple communication touch-points like E-DM, Banners, Statement Insert, etc.
- Work with Insurance partners to develop products in line with American Express CM needs.
- Execution of NPD strategy, working with central teams to develop and launch new products.
Business Outcomes :
- Enhance Insurance premium and revenue through defined LOB's/Channels.
- Drive sales results.
- Pitch intelligent solutions to help acquire prospects, grow the business, enhance sales productivity
- Navigate & network in prospect organizations across stakeholders & decision makers with speed
- Design & deliver a robust product that resonates with the target audience
- Understand the stated/unstated needs of the customer & influence effectively to design solutions oriented towards solving customer problems
Leadership Outcomes :
- Put enterprise thinking first, connect the role's agenda to enterprise priorities and balance the needs of customers, partners, colleagues & shareholders.
- Lead with an external perspective, challenge status quo and bring continuous innovation to our existing offerings.
- Demonstrate learning agility, make decisions quickly and with the highest level of integrity.
- Lead with a digital mindset and deliver the world's best customer experiences every day.
Qualifications :
Past Experience :
- MBA/Graduate with a minimum 4 years experience in Sales or Marketing
- Experience in the Insurance industry and B2B sales
Academic Background : Post-graduation (MDA), Graduate
Functional Skills/Capabilities : Cross functional domain understanding (eg.Compliance, risk, legal) at a market level
Preferred :
- In-depth knowledge of AXP products/ services/processes (In case of Internal candidate).
- Knowledge of Insurance products and services at a market level is a plus.
Technical Skills/Capabilities :
- Sales aptitude.
- Social/Digital selling skills.
- English language aptitude.
- Relationship Management.
Knowledge of Platforms : MS office suits (Powerpoint, Excel, Word)
Enterprise Leadership Behaviors :
Set The Agenda : Define What Winning Looks Like, Put Enterprise Thinking First, Lead with an External Perspective.
Bring Others With You : Build the Best Team, Seek & Provide Coaching Feedback, Make Collaboration Essential.
Do It The Right Way : Communicate Frequently, Candidly & Clearly, Make Decisions Quickly & Effectively, Live the Blue Box Values, Great Leadership Demands Courage.
Schedule (Full-Time/Part-Time) : Full-time
Job type : Permanent
Industry Type : Digital Commerce
The Apply Button will redirect you to the website. Please apply there as well.
#NOLI
Add a note
Something suspicious?
Report this job posting.