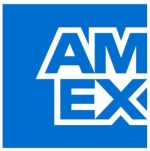 American Express - Assistant Manager - Digital Capabilities (5-7 yrs)
Assistant Manager - Digital Capabilities

Job Description :
The Digital Acquisition team at American express India is focused on delivering a best in class digital acquisition experience for American express Prospects in India. The team is tasked with bringing to market new online capabilities, partnerships and programs to help consumers find the right American express card that best suits their needs. Online is becoming a dominant channel for card acquisition, and is continuing to evolve rapidly to capture new and exciting growth across devises and forms.
Assistant Manager - Digital Capabilities is a challenging and exciting position within the Digital Acquisition team, and will play a pivotal role in transforming the online application experience in the India market.
This team is the product owner of the digital acquisition site/ microsite, lead generation and the e-application forms used by prospects to apply for an American express card in the India market with the aim of providing best-in-class user experience, increasing conversions, and accelerating organic growth.
The team is also responsible for launching innovative first-to-market digital capabilities aimed at increasing online application submissions through API partnerships with leading ecommerce portals and financial intermediaries.
Responsibilities include :
- Ownership of front prospect facing card application journeys on the microsite and the proprietary site; working with 3rd party agencies including credit bureaus, technology teams and media agencies to develop and enhance application journeys and lead generation forms.
- Partner with risk, compliance, central acquisition and technology teams to develop and implement medium and large scale acquisition driven digital capability projects.
- Manage relationships with online financial intermediaries, co-brand card partners and leading ecommerce portal leveraging their platforms to drive incremental online applications through partner APIs and digital capabilities, own the day-to-day management of the partner and support personalization and dialogue.
- Digital point of contact for new product launches responsible for user journey on digital platforms, application flow and technology integrations aimed at creating seamless experience for prospect acquisition. Develop subject matter expertise for American express networks, platform, and procedures including understanding the card application processing cycle from the time of application.
- Drive online application submissions and approval rate improvements for prospect applications through continuous process improvement building test & learn programs and reviewing feedback from agencies and on-ground sales teams.
- Extend support to tele sales and face to face teams in adopting digital acquisition capabilities and impart knowledge to help improve prospect conversion funnel.
- Offer of employment with American express is conditional upon the successful completion of a background validation check subject to applicable laws and regulations.
Experienced executive responsible for the development and implementation of a pre-sales support program for particular applications or product range(s). Prepares product support documentation, holds product seminars for customers and prospects.
Qualifications :
- Minimum of 5-7 years of experience with an MBA or an advance degree in business or marketing with a preferred technical bachelor- s degree.
- Experience building creative assets Digital/Web/Product development UX/UI, Usability testing, etc)
- Ability to work with various teams in a complex environment, ensuring timely delivery of multiple activities in digital space.
- Experience partnering across business units and cross-functional teams to drive medium and large scale customer acquisition projects.
- Experience as a digital product owner, developing and enhancing product features through continuous optimization.
- Excellent interpersonal skills and presentational skills (Microsoft excel and PowerPoint) with a strong attention to detail to summarize complex analyses for various audiences.
- Knowledge of credit card business and American express networks, platforms, and procedures preferred.
Schedule (Full-Time/Part-Time): Full-time
Job type- Permanent
Industry Type - Client Management & Sales
The Apply Button will redirect you to website. Please apply there as well.
#NOLI
Add a note
Something suspicious?
Report this job posting.