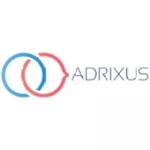 21/01
Bhumirajsinh Rathod
Talent Acquisition Associate at Adrixus Tech Studio Pvt Ltd
Views:7 Applications:3 Rec. Actions:Recruiter Actions:0
Adrixus Tech Studio - Technical Content Creator/Writer (1-2 yrs)
Job Description for Technical Content Creator :

- As the content creator, you will be responsible for creating, reviewing and editing content for the company which will be published on the company's websites and social media pages.
- You will also be responsible for researching the key SEO terms and implementing them in the content to gain maximum exposure. Moreover, creators are expected to work simultaneously with the marketing team to maintain consistency between marketing campaigns and content published.
- Candidates will also be required to brainstorm and suggest newer ways and platforms increase their current customer segment and increase the target market.

In this role, your day will look something like this :

- You will need to research and write content, develop the branding strategy of the company and maintain that throughout the content so consistency is the key

- As a content creator, you will have normal working hours

- Due to multiple projects running simultaneously, the candidate will have to work on strict deadlines and multitask continuously.

- Creators are expected to keep themselves the type of content customers demand and fulfil them

- Create content in the form of videos, blogs, emails, push notifications, etc. that would help our users understand our technical test categories (for Backend Development, Fullstack Development, Frontend Development, etc.)

- Ensure all content is in-line with brand guidelines and should be unique to avoid issues of plagiarism and piracy

- Collaborating with campaign managers, creative team, and designers.

You will fit right in if you have the following skills:

Responsibilities :

- Work with the marketing department to get an understanding of the short-term and long-term marketing targets and then develop content strategies accordingly

- Research topics on NFTs, Defi protocols, the Metaverse, and more in the Ethereum ecosystem

- Write high-quality, SEO-optimised articles & blog

- Write short-form and long-form content for the Twitter account

- Assist with community marketing on Discord and other platforms

- Collaborating with the content and marketing team to decide the brand taglines, logo and other promotional material

- Measuring and monitoring company website and social media traffic statistics

- Monitor the increase in traffic due to new content and take actions accordingly to improve the traffic metrics

- Brainstorming and suggesting new ways to improve traffic by tapping into new platforms and channels

- Ensure that the content is compliant with the copyright and data protection laws

- Maintain consistency in content and ensure alignment with the brand history and plans

- Identify customer's needs in relation to the company and write content to cater for those needs

- Update the website, social media and content pages periodically

- Conducting research on the key SEO terms and incorporating them into the content to achieve maximum viewership

Skill Requirements :

- Excellent written and verbal communication skills as well as organizational skills

- Skills to get into the details, proofread and edit content before publishing

- Ability to match up with fast-paced work life

- Proficiency with Microsoft Office suite, especially Excel and PowerPoint

- Multi-project management skills, adhering to timelines and performing under pressure to achieve the targets

- Ability to pay attention to detail along with a creative mind

- Developed team working skills to collaborate with various departments and work in alignment with them

- Ability to maintain consistency in their content writing

- Ability to understand and cater to the needs of customers and discover the potential markets for the company

- Excellent time management and planning skills to ensure meeting deadlines

- Have an understanding of UI/UX design

- Having an analytics mindset to analyse what type of customers are attracted to what content and then analysing a target market

- Ability to communicate the message in simple and beautiful language which will attract an audience

- Content creators should publish new content periodically at a steady pace

Who you are :

- Willing to work in pure startup culture

- A Bachelor's degree in communications, English, journalism, literature, marketing or other related fields

- Experience as a content creator in prior roles creating strong and engaging content

- Understanding of SEO best practices

- Prior job experience in web traffic metrics, HTML and web publishing

- Proficiency with content management systems and analytics software

- Excellent writing, proofreading and communication skills

- Detail-oriented work style with good time management and organizational skills

- Knowledge of various analytics platforms

Would be a plus :

- You are someone who keeps up with the fast-moving web3 world

- You have a basic understanding of NFTs, Defi, the Metaverse and crypto tokenomics

- You can breakdown complex topics into easily-understandable write-ups

- You are anal about grammar

- You are excited about the future of blockchains

Bonus : You are active on Twitter and in NFT/web3 communities

Little About Spreadd :

- We are a startup, that strongly believes in curiosity, equality and creativity. We love to build digital products in close collaboration with our target audience in order to have a positive impact on the world with tech. We highly value an open mind, collaboration and ownership in our team. So if you take pleasure in trying to solve big societal problems with technology, then join our team of activists, creatives and tech geeks!

What we offer :

- The rare opportunity to change the world around you with a unique product in blockchain technology.

- Flexibility to plan your day around your work.

- Opportunity to explore your creativity without any regrets

- A place in a fast-growing company

- Quick decision-making, to see your ideas coming to life

- Shape the strategic direction of the company.

- Fun & motivated coworkers in a studio office environment.

- Forge new relationships and connections with global leaders in the IT industry.

- Constant learning and exploring to speed up your personal & professional development.

- Opportunity to learn and work with entrepreneurs.

More here For You : Always remember you are amazing and can achieve anything you want in life. Dare to see wild dreams and work hard to achieve them !!
Add a note
Something suspicious?
Report this job posting.