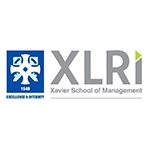 XLRI | Executive Development Program in Digital Marketing
Become a Digital Marketing Specialist in 6 Months!
Become a Digital Marketing Specialist in 6 Months!
Course Snapshot
Fee

INR 80,000+ GST

Work Experience

3 - 30 Years

Duration

6 Months

Delivery Method

Online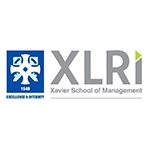 Course Detail
About XLRI Jamshedpur

XLRI is one of India's leading management school based in Jamshedpur, Jharkhand, India. Established in 1949 as the Xavier Labor Relations Institute, by Fr. Quinn Enright, XLRI is acknowledged as India's oldest business management school.

Program Overview

This program is intended for sales and marketing executives who want to learn and take advantage of digital marketing techniques to improve their and their company's performance,reputation and relationship with existing and prospective customers.

The learning objectives of this course are:

-To understand how digital technology or media can impact firm's tactical marketing activities and drive firm's performance
-To understand applications of popular digital marketing tools & techniques
-To understand use of digital media analytics for effective digital marketing

To accomplish above objectives, participants will be exposed to different digital marketing techniques (e.g., search engine marketing, online display advertising, video marketing and social media marketing) during the course.

Program Features

- Upon successful completion of the course, participants will get a certificate of completion from XLRI Jamshedpur.
- In depth learning provided by imparting learning on digital marketing techniques, tools and analytics using data labs.
- Apply hands-on skills learned in the class on a comprehensive project related to the different facets of digital marketing.
- Course Content Focused on Practical Application of Concepts.
- Gain exposure to digital marketing techniques like, search engine marketing, social media, mobile marketing, etc.
- Course content and structure designed and delivered entirely by XLRI Faculty and Industry Experts.

Who should attend

- Marketing Managers aspiring to understand and implement digital marketing in their organisations
- Sales and marketing professionals who are intending to learn digital marketing for their skill and career advancement.
- Entrepreneurs who wish to use digital media for promotion and growth of their business.
- IT professionals who are looking at business implication of technology/media for marketing.
Desired Candidate Profile
- For Indian Participants - Graduates (10+2+3) or Diploma Holders (only 10+2+3) from a recognized university (UGC/AICTE/DEC/AIU/State Government) in any discipline.
- For International Participants - Graduation or equivalent degree from any recognized University or Institution in their respective country.
- Proficiency in English, spoken & written is mandatory.
- Minimum of 3 years of work experience
Course Modules
- Marketing in Digital Era
- Paid Search Marketing
- Online Display Marketing
- Video Marketing
- Search Engine Optimisation
- Strategic Brand Communication
- Social Media Marketing
- Content Marketing
- Remarketing & Conversion
- Digital Media Analytics
- Mobile & E-mail Marketing
- Digital Asset Monetisation
- Digital Marketing Plan
- Capstone Project - A comprehensive project related to the different facets of digital marketing as discussed in the course