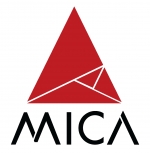 MICA | Advanced Certificate in Managing Brands and Marketing Communications
4 Months / Live & Interactive Online Classes / Batch 11
4 Months / Live & Interactive Online Classes / Batch 11
Course Snapshot
Fee

INR 70,000 + GST

Work Experience

1 - 30 Years

Duration

4 Months

Delivery Method

Online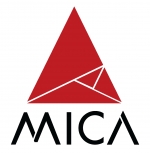 Course Detail
About the course
The PG Certificate Program in Managing Brands and Marketing Communication is designed, with an aim to provide students with a 360-degree view of various practical and applicable aspects of marketing and brand management. This includes understanding different types of markets, competition, buyer behavior, and brand building. A sound understanding of such fundamentals helps students appreciate concepts of segmentation, targeting, positioning differentiating, pricing, and branding strategies which are necessary to design effective marketing and branding strategies for the organization. The course concludes with sessions on integrated marketing communication and digital marketing which are extremely relevant in the era of the fourth industrial revolution.

Course Highlights
● MICA Alumni status
● Lectures imparted by experienced and eminent professors from MICA
● Learn integrated marketing communication, which is extremely relevant in the growing e-world
● Get a PG Certificate from MICA
● 360-degree view of brand management & marketing communication
● Gain practical knowledge with real case studies and current examples from the Industry

Who should attend?
● Marketing managers & Sales Managers with revenue generation responsibilities
● Young professionals who want to gain a deeper understanding of marketing
● Brand Managers responsible for managing the function

About MICA
Established in 1991, MICA is the first residential institute in the country, and perhaps in the Asia- Pacific region, dedicated to meeting the integrated marketing communication needs of the industry, government and community.
The institute provides specialists in the field of communications management. Its spirit lies in its grasping of contemporariness, addressing the needs of an ever-changing environment. The MICA brand assures the delivery of current, reliable and cost-effective communication management skills. Today, MICA is the alma mater of professionals serving in marketing, marketing research, advertising, media and communications-driven businesses.
MICA is amongst the top ranked business schools in India and the very best for all marketing, brand management, media and communication related courses.
Desired Candidate Profile
Education
● For Indian Participants – Graduates (10+2+3) or Diploma Holders from a recognized university (UGC/AICTE/DEC/AIU/State Government) in any discipline
● For International Participants – Graduation or equivalent degree from any recognized University or Institution in their respective country
● Proficiency in English, spoken and written, is mandatory
Work Experience
● For Indian and International Participants – Interns/Working professionals
● For company-nominated candidates, the educational qualification criterion may be relaxed in cases where participants have prior experience in Marketing
Course Modules
● Introduction to Brand Management
● Brand Image, Brand Identity and Brand Equity
● Brands and Consumers
● Brands and Social Media
● Brand Positioning
● Brand Extension
● Managing Brand Over Time
● Brand Portfolio Management
● Brand Metrics
● Introduction to Integrated Marketing Communication Mix
● IMC: Evolution and Growth
● Understanding Content of Communication
● IMC in the Digital Age – Media Mix
● The Power of Strategy/ Big Idea
● Brands with Purpose – Managing Brand Reputations
● IMC – Cases
● Contemporary Issues and Future Trends