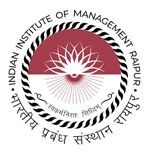 IIM Raipur|Executive Certificate Program in Digital Marketing and Social Media Strategy
Become a Digital Marketing expert by specialising in Social Media Strategy
Become a Digital Marketing expert by specialising in Social Media Strategy
Course Snapshot
Fee

Rs. 75,000+ GST

Work Experience

0+ Years

Duration

5 Months

Delivery Method

Online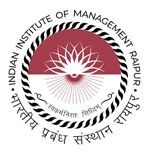 Course Detail
About IIM Raipur

Indian Institute of Management (IIM) Raipur was set up by the Government of India, Ministry of Human Resource Development in 2010 at Raipur, the capital of Chhattisgarh.

Ranked 19th amongst B-Schools in India, IIM Raipur also offers consulting services to design and implement policies, systems and processes in functional and cross-functional areas of business.

Program Overview

This course, from IIM Raipur, is designed to give participants a managerial perspective of digital marketing by exposing them to the underlying principles of digital marketing and social media. The course will provide participants with a deeper understanding of various components and channels of digital marketing. Participants will develop sound understanding of digital marketing fundamentals which will allow them to design digital marketing strategies for firms and be able to manage teams of digital marketing professionals, both within the firm and with external agencies.

Experiential component - Besides developing a fundamental understanding of how digital marketing ecosystem functions, participants will also be exposed to experiential learning modules including creation of own website, engaging in content writing and search engine optimization, linking of website with social media accounts, managing Google Adwords accounts and campaign analytics amongst other activities.

Program Highlights

-Certificate of Completion from IIM Raipur
-Digital Media Planning
-Social Media & Digital Marketing Analytics
-Exposure to latest Digital Marketing Channels and Social Media Strategies
-Experiential Learning

Who Should Attend

-Freshers or Interns who want to enhance their knowledge
-Professionals with roles in Marketing, Branding, Advertising and Communications with responsibilities to market products through online mediums.
-Business heads with resposibilities to identify innovative marketing channels and everage social media for growth and marketing.
-Entreprenues who wish to create an online presense of their brand globaly through online marketing.
Desired Candidate Profile
Work Experience

For Indian and International Participants :- Working professionals.


Education

1) Indian Participants :- Graduates (10+2+3) from a recognized university (UGC/AICTE/DEC/AIU/State Government) in any discipline. Proficiency in English, spoken & written, is mandatory.

2) International Participants :- Graduation or equivalent degree from any recognized University or Institution in their respective country. Proficiency in English, spoken & written, is mandatory.
Course Modules
Module 1: Introduction to Digital Business and Marketing Strategy
Module 2: Designing a Digital Marketing Strategy
Module 3: Fundamentals of Website Design and Development
Module 4: In-bound Marketing Using SEO
Module 5: Paid In-bound marketing: Search Engine Marketing (SEM) - Part 1
Module 6: Paid In-bound marketing: Search Engine Marketing (SEM) - Part 2
Module 7: Digital Consumer Behavior
Module 8: Paid Outbound Marketing: Online Display Campaign
Module 9: Online Display and Video Campaign: Adwords & YouTube
Module 10: Leveraging Social Media
Module 11: Social Listening
Module 12: Remarketing : Targeting 'Intent to Purchase' Audience
Module 13: Email Marketing
Module 14: Mobile Marketing
Module 15: Digital Media Analytics
Module 16: Content Marketing
Module 17: Managing Online PR
Module 18: Digital Marketing in B2B setup
Module 19: E-commerce Essentials
Module 20: Omni Channel Marketing
Module 21: Developing a Digital Media Plan
Module 22: Societal Context of Digital Media